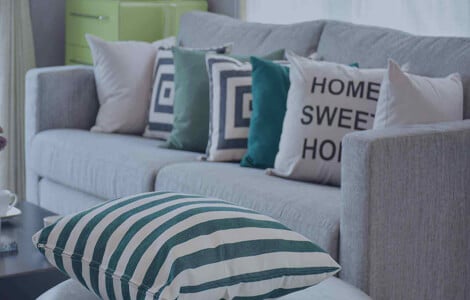 The Suntrust Projects: Cavite
Settle into affordable house and lot properties at Suntrust Cavite, where there is a life of opportunity and adventure. Rich in cultural and historical heritage, Cavite is also known for its rural and suburban charm, as well as its kind people. Suntrust offers days of adventure and relaxation in General Trias and Trece Martires, Cavite.

Eco-Town Tanza is in Barangay Sahud Ulan in Tanza Cavite. As for the eco-town, eco stands for economic and ecology, referring to enhancing and prioritizing environmental balance. It's the first venture of Suntrust into the industrial park development, providing an anchor into the Suntrust township concept. It's also envisioned to span 300 hectares with an 111-hectare industrial park, embracing the residential, the commercial, and the institutional in this self-sustaining town.

The industrial zone will be limited to non-polluting light and medium industries with superior facilities for waste management. Aside from prioritizing the use of renewable resources, it will also have lush parks, planting strips for trees and plants, water recycling, a waste treatment system, and open spaces and amenities for workers and residents.

Live and breathe in a different kind of community in Cavite: The Gentri Heights. Enjoy suburban living at its finest with a combination of Eastern serenity and Western comfort. With the beauty of nature on your doorsetep, you can still enjoy a central location in General Trias, which connects you to the best of everything. Modern Asian-inspired, this 41-hectare property has a playground, mini-parks, a swimming pool, courts for tennis and basketball, jogging paths, a clubhouse and picnic area, a gazebo.

Make every day a pleasure in Governor's Hills. Enfolding you in pleasure and comfort is its nine villages that Californian-Mediterranean inspired: Jazmine, Sophia, Ysabella, Katrina, and Casa Verona. Bring yourself joy with its modern amenities and conveniences with a swimming pool complex on top of a clubhouse, a multipurpose court, a fountain gazeb,, and landscaped walkways. Find convenience in a 1.8-hectare commercial center and easily access leisure destinations.

Have an exclusive opportunity to own a home by the Green in strategically-located Riva Bella, a beautifully-landscaped community beside the golf clubhouse in Trece Martires. Having an Italian concept, it is spacious with well-designed homes. Enjoy the shared amenities also inside Sherwood Hills such as a pool, sporting goods stores, a mini golf course, a bar area, a gazebo, parks, and a playground.

Suntrust Projects: Davao
Davao is one of the fastest-growing regions in the country. Culture, diversity, technology, and agriculture all make up the recipe for a place where condo ownership is a fundamental investment. Change life as you know it in One Lakeshore Drive, a condominium that mixes the serenity of living by the lake and the metropolitan features that Davao has to offer. The township has state-of-the-art office buildings, a lifestyle mall, and an upcoming learning center. With 11.2 hectares of space, the Davao Park District has high-tech office buildings in the township, as well as a mall, and a school. Inside is One Lakeshore Drive, with 21 storeys and towers with studios, 1BR, 2BR, and executive suites. Also enjoy resort-style amenities.

Soon to rise in Davao, as well, is Suntrust Palm City. Details for the development will be available soon.

Suntrust Projects: Mandaluyong
Only minutes away from Makati, where one can enjoy refreshing treetop views from the villa is Suntrust Treetop Villas. Enjoy family life in full bloom in a place where nature is near and serenity is within reach. Anytime, the excitement of the city can also come calling. With one tower and three clusters, it has 27 units, at most, per floor. Aside from high-speed elevators, it has a cable-TV-ready line, internet-ready cabling, and round-the-clock security. Apart from these, there are trellised sitting areas and a courtyard, cabanas and a pool lounge, a paved sunbathing area-cum-pool deck, pools, a clubhouse, shower areas, and a playground.

Suntrust Projects: Manila-Mandaluyong

If there's nothing like life in the metro, experience a dream come true without the crowds and the traffic in the Adriatico Gardens. Move without boundaries in a community so exceptional where you have the passion to pursue your goals. Make a mark in Manila in a condo rising above Adriatico Street in Malate, with its three towers and its contemporary architecture. Dazzle yourself with an elegant staircase entrance made more striking by a water cascade, graciously leading you to the lobby. It has a matchless location because you're close to everything.

At the Solana, enjoy modern contemporary living in a community with matchless accessibility to Metro Manila's best destination. Solana means "sunny side of the mountain", and you can surely indulge in worry-free and convenient city living. With its two towers, it promises to offer a different kind of pampering as it delivers state-of-the-art facilities and amenities. With facilities like a Jacuzzi, pools, a sky garden, and a fitness gym, enjoy the finest here at the Solana.

Suntrust Projects: Pasig
Pasig is one of the fastest-evolving municipality in terms of leisure and industrialization, just like Antipolo. For young professionals or those starting a family, the Suntrust Kirana might just be the affordable condo for you. With modern Asian living at its heart, access a prime and accessible address. With luxury at a very affordable price, enjoy adult and children's pools, a gazebo area, a clubhouse, a gate and guardhouse, and a jogging path.

Suntrust Projects: Quezon City
One of the safest and friendliest cities in Metro Manila, have access to commercial, industrial, educational historical, and governmental institutions without having to travel far in Quezon City. It puts you in the center of greater Manila and a community that provides security with all the modern conveniences. Asmara is your gateway to the best of Quezon City in E. Rodriguez Avenue. Asmara means "love" in Indonesian, and you'll just love the three towers with a low-density design in mind. Encompassing some 7,685 sqm of land, it has a total of 1,975 condo units. It even has sky gardens in each tower and a few retail offerings limited to the service of the entire community. With three towers, it has a 20-m lap pool and kiddie pool, pool lounge, a sunbathing/pool deck, a zen garden, an outdoor lounge, a gazebo-type multipurpose area, a daycare, and a kids' play area.

Putting a premium on mobility is Aurora Gardens located along N. Domingo Avenue and Aurora Boulevard, nearby Greenhills. Lying in the middle of the J. Ruiz and Gilmore LRT-2 stations, the tower is only a 4-minute stroll away to the LRT-2 stations that binds both the East and West of Metro Manila.

Be surrounded by the vibrancy and vitality of the country's former capital in Diliman's Capitol Plaza, where you can take the lead. Live next to the action in southern Quezon City, and redefine how you work and play. Access the two recreational decks at the ninth and tenth levels, as well as a viewing deck on the 31st floor. Designed in the 1920s Palazzo style, it has a façade enlivened by cornices and corbelled arches. It has two residential wings, encompassed by the main lobby with a circular foyer with columns, and a grand, sweeping staircase.

Experience a new phase in modern living in divine Suntrust Amadea, where you can enjoy matchless accessibility to the metro's business districts, leisure hubs, and prestigious schools and institutions. Be far removed from the noise of the city with the modern-contemporary-themed condo units. It even has resort amenities like an open lounge, open lawn, gazebo and multipurpose hall, a 181-sqm swimming pool and 33-sqm kiddie pool, pool deck, Zen garden, shower totem, and children's playground. Inside, there's even a fitness gym function hall, a playroom and daycare, a sky garden, and a reception lobby.